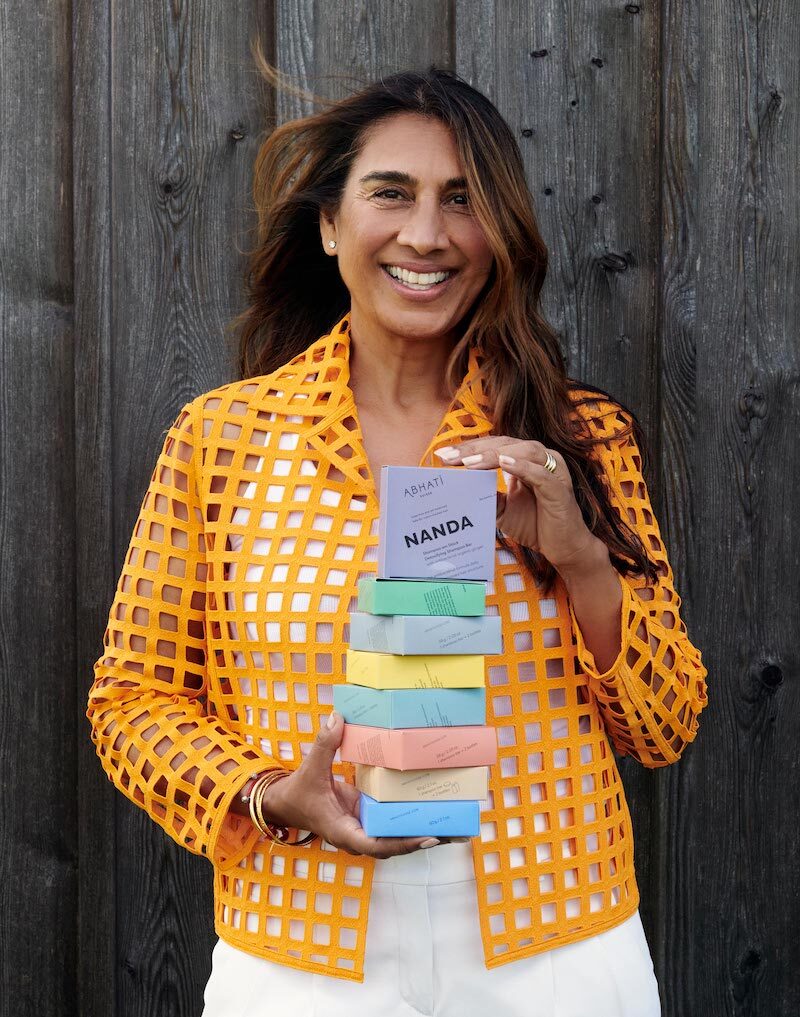 Want to know what has us absolutely hyped right now?
The shampoo bars, made by ABHATI Suisse, we've recently added to our lineup of haircare products available for purchase in the salon! The company was founded by Anju Rupal, lifelong social worker and environmental activist, who was struck with inspiration for it while working in rural India with her reforestation nonprofit, WeForest.
Aside from being absolute dreams in terms of a shampoo—they smell amazing, provide natural enrichment for your hair, AND are great for travel—there are a few other reasons we absolutely adore this line of shampoo and the company that produces it:
-They are PLANET-focused: Not only are ABHATI Suisse products sustainable, plant-based, and cruelty-free, the company is also a certified B Corp AND a member of 1% for the Planet, so we know they hold themselves to the highest standards when it comes to protecting the Earth. Each shampoo bar is equal to two bottles of traditional shampoo, only no bottle means no plastic waste! 🙌 They are soap-free, waterless, and free from surfactants, silicones, and synthetic additives and fragrances.
-They are PEOPLE-focused: ABHATI Suisse was founded with a desire to create beauty products that were not just better for the planet by being plant-derived and ethically-minded, but that also help address gender inequalities in vulnerable communities. They've realized this dream by partnering with Educate Girls, an organization that improves access and supports initiatives to provide education to children, especially girls, in rural India, helping to lift them out of poverty. So far, purchases of ABHATI Suisse products have contributed to 550,000 days of school.
-They are PERFORMANCE-focused: Merging Anju's Indian heritage with Swiss technology, each ABHATI Suisse product is formulated using science-driven research, time-honored Indian rituals, and expert care; and manufactured using ingredients rich in antioxidants, vitamins, and essential minerals wildcrafted from the Swiss Alps and Indian Himalayas. The result is a line of shampoo bars that are deeply nourishing, repairing, and replenishing, adapting to the unique needs of each individual.
We cannot wait for you to try these shampoo bars out. In fact, we're SO excited to share them that we're giving one (along with The Pebble bar container it store it in!) away. Enter the giveaway on Instagram @gingerandmaude. But hurry! The winner will be announced Thursday, August 31.