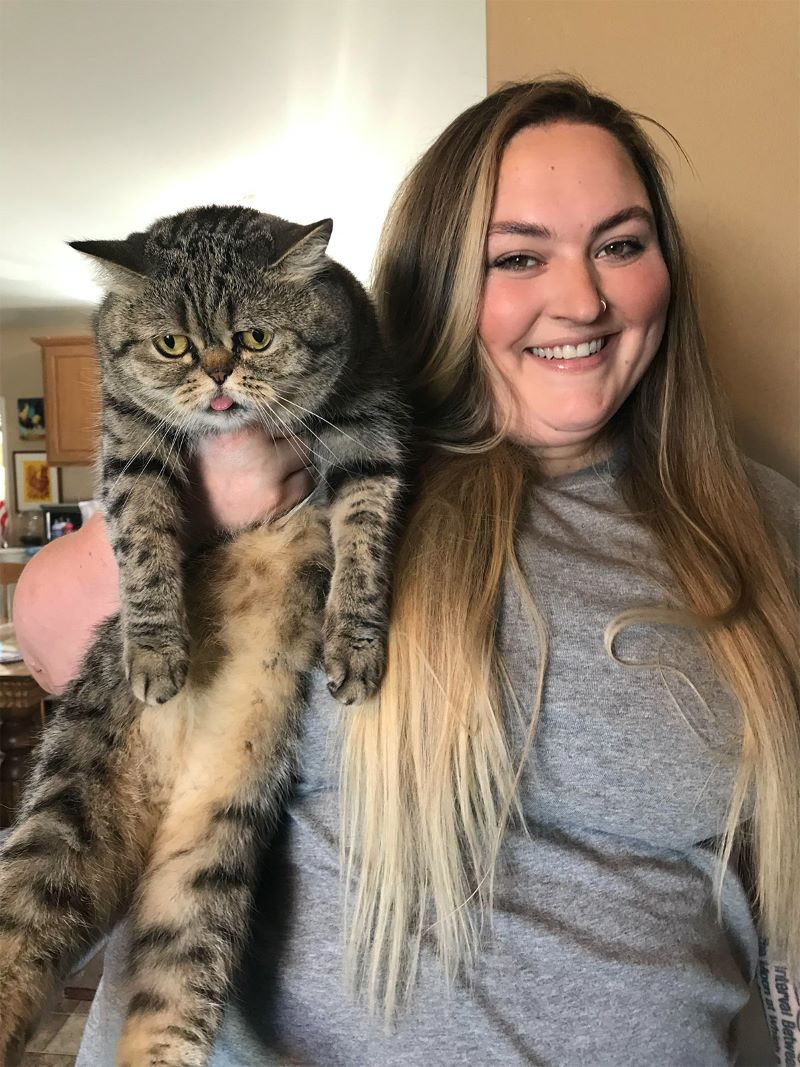 After working internationally for the last few years, Lindsey has quickly made a name and a home for herself within Ginger Salon. Artful with curls and aaaall the melty colors, she is also our go-to for up-dos that are sure to leave you with that starry-eyed, romance-novel vibe (long, flowing gowns definitely encouraged).
Q: Tell us about yourself!
A: I grew up in Oregon and love combing the beach for shells and strolling through the forest among the ferns! I enjoy cooking, art, and all the coffee.
Q: What inspired you to become a hairstylist?
A: My mom would buy me dolls as a kid, and I'd take before and after photos while cutting and styling their hair. I cut friends' hair in the middle school bathroom and did everyone's hair in high school for dances. I dropped out of beauty school when I was 18, then went back at 23 and became fully licensed! Empowering people through their outer aesthetic makes me feel extremely fulfilled. Creating long-term relationships and nurturing each person's inner spirit through beauty is something out of this world.
Q: What would your superpower be?
A: My superpower would be the ability to talk with animals.
Q: What sparked your love of up-dos and all things romantic?
A: When I was young I was really influenced by the Renaissance era and all the elaborate hairstyling–long, soft shapes paired with extravagant hairpieces. I also loved the hair images in fairytales, which often have an ethereal and magical quality. Styling can feel like a dream, a fantasy. I love being a part of that, especially when it has to do with love. A moment so special it freezes time briefly–that's what I'm after! I also love seeing images after a big event. Sometimes it can feel like a whole collection, and that feels like art to me. :)
Q: With event season coming up, do you have a secret up-do tip you'd offer folks attending weddings, prom, etc., that are sure to wow without requiring hours of stress?
A: I'd recommend going for something softer, something low and loose. That way, you're not worried if you have little mess-ups or a piece that falls out, because it seems more intentional than a piece that has fallen out of a tight style. It looks a little more lived-in, and I think, a bit more modern anyway.
Peep Lindsey's work on her Instagram, @pnwxhair. Then, call or text the salon at 971.267.4080 or go online to book your next appointment with her in our Southwest and Northwest locations!