Ginger & Maude® is on a mission—to offer hair services and products in a welcoming environment, with a focus on promoting and supporting inclusion and the well-being of our customers, employees and community.
More than 15 years ago, I envisioned a hair salon inspired by red hair and its rare, explosively visual fabulousness. I wanted my salon to be like that also, a place where everyone feels they can come to be seen and supported while expressing their unique identity.
Today, that original vision has shifted, pushed to change by listening to the voices that most matter: yours. We have pivoted to focus on all colors, all waves and curls and coils, all voices and people, creating a sea of colors and waves as our visual power. Our expert stylists still give customers personal attention in our boutique salons, while also—just as importantly—protecting people's hearts and bodies. We have four locations and extended hours so we are available when and where you need us. Come join us in our ever-evolving movement towards creating positive change in the salon industry!
Deanna Everson
Owner & Founder, Ginger & Maude
We don't just love hair, we love people!
We are North America's first B Corp® salon brand.
Ginger & Maude® is serious about doing better business—doing business in a way that is better for people and the planet.
Certified B Corporations® (B Corps®) meet the highest verified standards of social and environmental performance, transparency, and accountability. The B Corp community works toward reduced inequality, lower levels of poverty, a healthier environment, stronger communities, and the creation of high-quality jobs with dignity and purpose.
Examples of what this means at Ginger & Maude:
Our team supports the community through volunteer work and charitable donations
We focus on creating a safe, inclusive environment for everyone in our salons
Our stylists are a paid a living wage and given full benefits
Our stylists receive continuing education and professional development opportunities
We consider sustainability and B Corp certification when selecting partners and suppliers
We are a Certified Sustainable Salon
Ginger & Maude® is committed to sustainably disposing and recycling salon waste. As a Certified Sustainable Salon with Green Circle Salons, we can sustainably dispose of: used foils, color tubes, hair clippings, and excess hair color; in addition to recycling paper, plastics, glass, and metal with our curbside disposal service.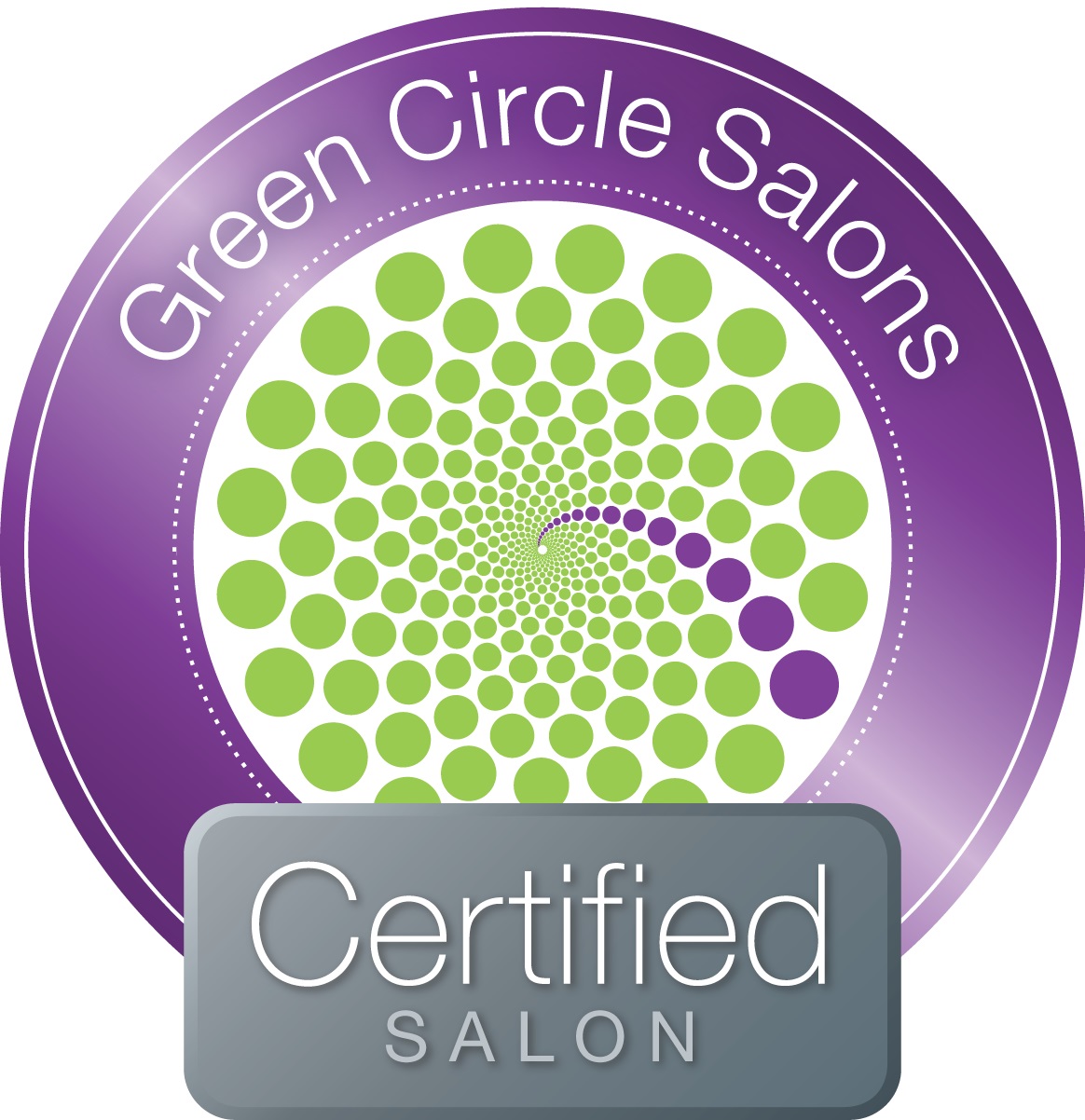 We our stylists!
We also love consistency and quality when it comes to hair. That is why we are dedicated to our stylists' training. All new employees are given a 1-year Ginger & Maude® training program. We also provide apprenticeships and continuing education opportunities. (Trainings are in addition to prior beauty school education.)
All of our stylists are highly-trained, giving us big-city quality with Portland-style cuts that are easy-to-style and even easier to love—no umbrella required.