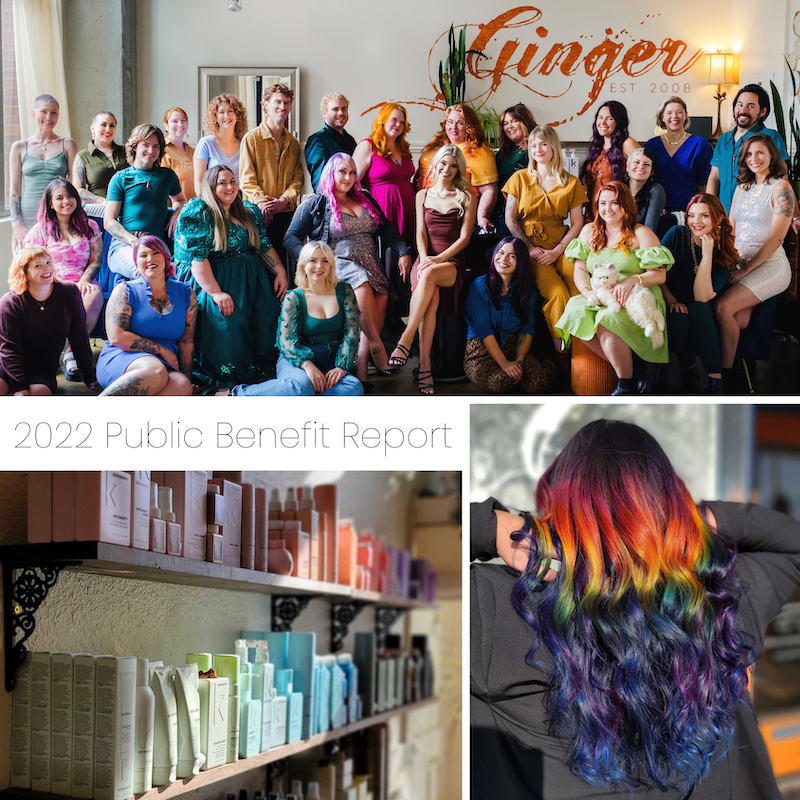 Dear Reader,
Ginger & Maude® is North America's first B Corp® salon. This means we work to create a positive impact on the triple bottom line: profit, people, and planet. We consider social and environmental results on the same level as financial results. Our business practices are reviewed and certified by a third-party organization. Ginger & Maude has been a Certified B Corporation since 2015.
In addition, Ginger & Maude is a registered Benefit Corporation in the State of Oregon, which is in alignment with our B Corp business practices. As a Benefit Corporation, we have committed to creating transparency and sharing reports with our employees, our clients, and our community.
This report provides information about our public benefit performance for 2022.
Get Ginger & Maude's 2022 Annual Public Benefit Report
–Krista Gray, Vice President