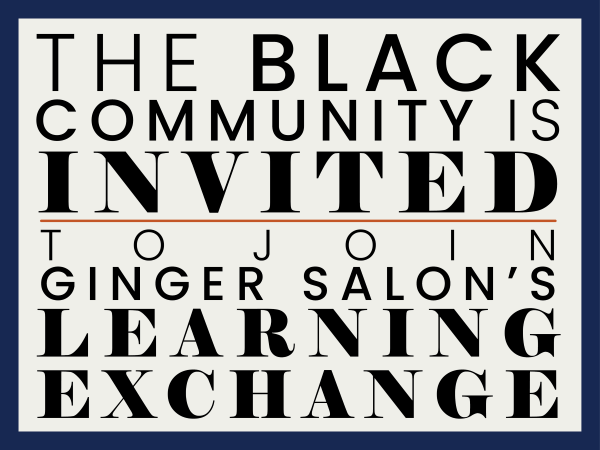 Help us spread the word: Ginger & Maude® (formerly Ginger Salon) is expanding our Learning Exchange program. Members of the Black community are invited to join us and enjoy a broader range of complimentary hair services.
Since starting in September, the program has been dedicated specifically to clients with kinky, coily, and very curly hair, offering appointments that include consulting, detangling, cleansing, cutting, finishing, and product guidance. Now, we are stoked to be adding hair coloring services to the list!
All services through the Learning Exchange are free of charge, as we realize we are asking for time, effort, and patience while our stylists implement and improve their skill sets related to the art of caring for curly and textured hair.
Our Learning Exchange program was created in an effort to help end the hair industry's historical and continual overlooking and exclusion of the Black population. We are committed to providing equitable hair services, and we are grateful to those willing to join us in addressing and breaking down racial barriers within the hair care community.
If you are interested in more information or want to book an appointment, please contact us by calling 971-267-4080.