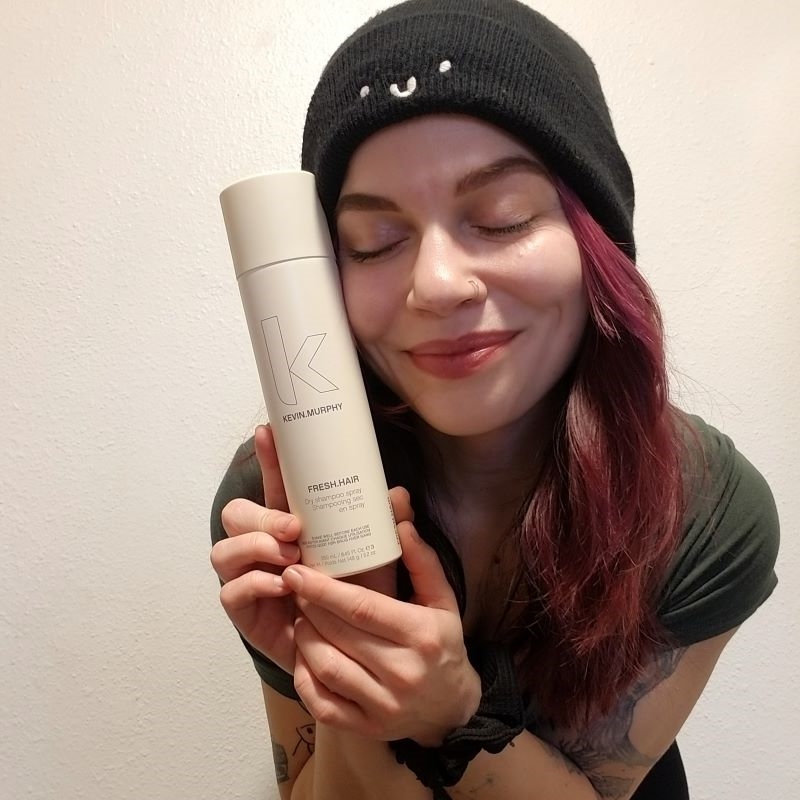 Hello, hello!
I'm Brontë.
You might recognize my name from the other end of the line when you call or text Ginger. I started working at Ginger Salon as an office assistant, and then one day Deanna came up to me and said, "You have more talents inside you, and I think you should be using them. Why not be our new copywriter?" *Cue all the angels of upward mobility singing the most dazzling song.* Writing has always been my first love, so I quickly agreed, and I am absolutely thrilled to be hanging with you on the weekly blog and monthly newsletter.
Want to know another thing I'm thrilled about? Hats. I love them. Wearing one is like walking around with a little hug on your head, and wow, has the weather called for them lately (off and on, of course, because Portland).
But you know what I don't love so much? Hat hair. Ever have a moment where the situation doesn't call for a hat, but you already have it on and fear what lies beneath? Same.
Luckily, the stylists at Ginger always have our backs, and Ginger Stylist May is here to save the day with her hot tips on this cold-season issue:
Tip #1: Dry shampoo is a great fixer before and after wearing a hat. I find that my hair loses less volume and puffs back into shape easier if I use a bit of Kevin Murphy Fresh.Hair before wearing a beanie.
Bonus Tip from another top-notch Ginger Salon Stylist, Nicki: To take that Fresh.Hair to the next level, brush or run a towel through your hair after applying it. Because the spray captures built-up dirt and oil, a quick "towel dry" ensures all that gunk is sent where it should be–far away from your luscious locks. #goodbye
Tip #2: Braids are always a great option under a hat, and this will also protect your hair from blowing around in the cold wind, which can dry it out and cause tangles. Use a little Kevin Murphy Young.Again for extra protection before braiding.
And when all else fails?
Tip #3: Embrace the hat life. Beanies are a favorite cover-up for second- (or third- or fourth- ?) day hair. And this is Portland. Everyone loves a beanie here.
Hats off to that, y'all!