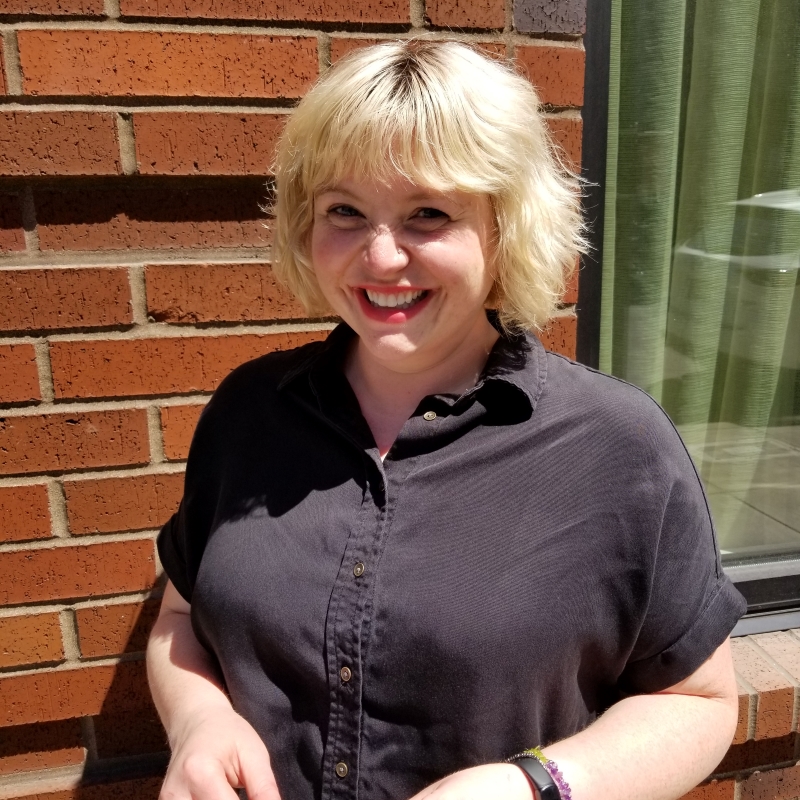 A self-proclaimed tech-bro-turned-hair-witch, Meg is our absolute fave person to talk guilty-pleasure TV with. Her REAL superpower is seeing the beauty in each and every person exactly as they are when they sit in her chair, and then helping them see it too. She gets bonus points for readily reveling in the weirdness of life always.
Q: What inspired you to become a hairstylist?
A: The pandemic! TL;DR: I'd always wanted to, and the pandemic forced me to think about what I wanted to do for the rest of my working years, so I went for it!
Q: What are you most looking forward to about working with the Ginger community?
A: Oh, everything... I love the idea of salons as a community hub, especially for women/femmes/gender non-conforming folks.
Q: What's been your favorite feel-good moment behind the chair so far?
A: Every time someone says, "I love it!" and their eyes light up is my favorite. I know that's cheesy, but it's the truth.
Q: What would your superpower be?
A: Invisibility, because I'm nosy.
Q: Summer is upon us (and the weather finally got the memo)! How will you spend your time outside the salon?
A: I will be outside! Find me in the garden, at the park, at the beach, or in my hammock—summers in the Pacific Northwest are so magical, and I try to squeeze out every drop of them!
Q: What do you recommend for clients trying to protect their hair during the hotter months?
A: Wear a hat, get a good heat protectant for your hair (ahem... KEVIN.MURPHY UN.TANGLED), and don't forget to put sunscreen on your part (and the rest of you!).
See what Meg's up to on Instagram @majorbabehairandgrooming, and come hang with her in our Foster-Powell, Fremont, Multnomah Village, and Slabtown locations by calling or texting 971.267.4080 or booking online.