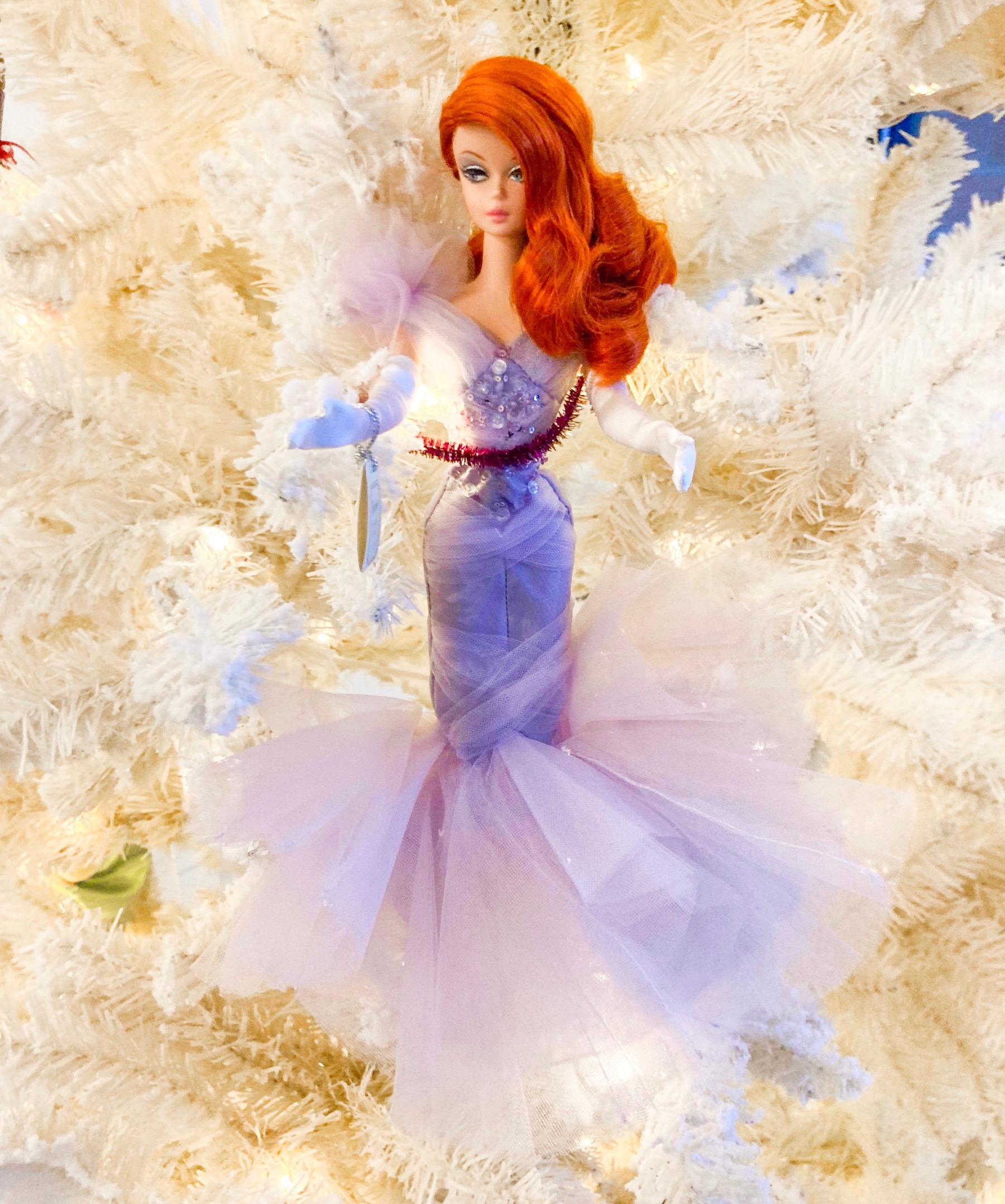 Aw, the holidays. The time of year when the extroverts around us happily gather with a type of festive joviality unique to this time of year - and the introverts maybe decide to grace a party with their presence for a predetermined amount of time. Whether your plans include partying the night away to the sounds of Johnny Mathis, or you just dip in for the length of Mariah's "All I Want for Christmas Is You," our resident party hair expert, Lindsey Cronn, shares the tips and tricks you need to slay as you rock around the tree. 
……………….. 
Holiday hair should be full of fun. If you are planning a specific look, I recommend giving yourself a trial run on an evening where you have no commitments. That way you can just relax and enjoy the process. Put on your favorite music or holiday show and get into it! 
If your desired look has specific partings (middle, side, etc), start when the hair is wet, create the parting and start prepping your hair to dry.  
The preparation will be where a lot of the work takes place. If you want to curl your hair and have hold that will last, or even pinning hair into an up style, the prep is crucial. 
Styling products that are lightweight and buildable are ideal. You want to use a generous amount of product.  Put in enough that it scares you a little.  Pour that glass of wine, and go for it. You should feel the product in your hair, but your hair should still appear flexible and soft.  
The KM range offers Body.Builder Mousse, which is a great layering tool. Start toward the root and move through the mid strand of the hair, leaving out the ends for a lighter product or serum. 
Another great prep product is Ever.Bounce, which has built-in humidity protection that helps fight moisture in the air.  
For a smoother look, Ever.Smooth is one of my favorites. Blow dry all product in as desired. Then curl, smooth, or pin into place. 
Finish your style with a soft blast of strong hold hairspray. Session.Spray is a great choice. Spray at a full arms distance away from your look, as stronger hold sprays tend to be more wet.  
Enjoy your evening or event knowing that your style will last all night. 
- Lindsey Cronn, Ginger Stylist