While there are a lot of big names thrown around in the hair industry, we can't help but notice there are a lot of important names left out. Specifically, those of Black women whose work made tremendous strides and left undeniable marks, both within the hair world and their communities. Here are four Black hairstylists throughout history we should all know, remember, and talk about.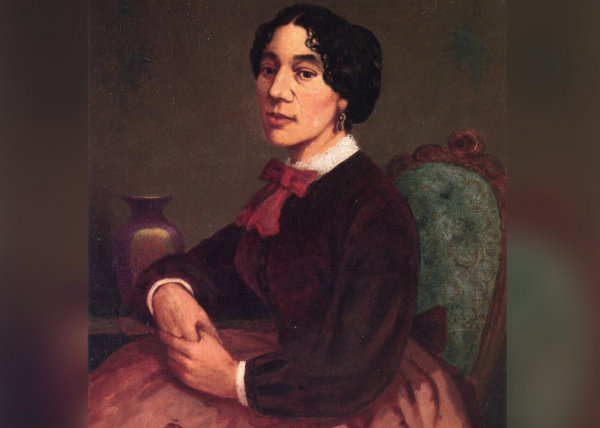 Photo Source: Stacker; Portrait of Christiana Carteaux Bannister, Edward Mitchell Bannister, c. 1860
Christiana Carteaux Bannister aka Madame Carteaux (1819-1903)
Known as "the hair doctress" along the East Coast, Madame Carteaux owned several salons in Boston, Providence, and Worcester, which she volunteered as meeting places for the Underground Railroad. Throughout her life, she continually worked to support and uplift her community, advocating for equal pay for Black soldiers during the Civil War (even organizing support for regiments who were working without pay rather than accepting less than white soldiers received); and opening the Home for Aged Colored Women (now renamed Bannister House), to keep Black women who made a living doing domestic work from falling into houselessness once they were no longer able to due to age. In 2003, she was inducted into the Rhode Island Heritage Hall of Fame.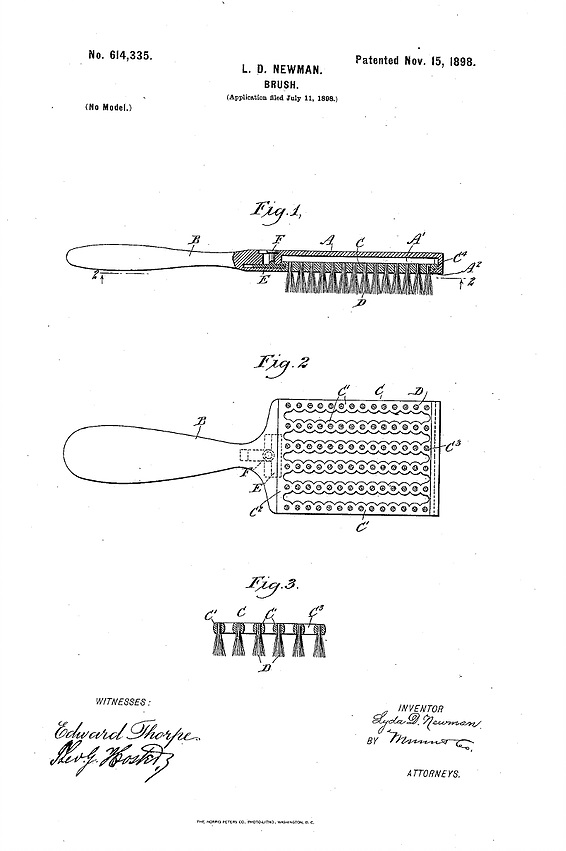 Photo Source: Google Patents
Lyda Newman (~1865/85-unknown)
Though the records aren't clear, they indicate Lyda Newman was born somewhere between 1865 and 1885, and by 1898, had invented AND patented an upgraded version of the hairbrush, which used evenly spaced, synthetic bristles with vents for dirt and debris to fall through and had a removable compartment for cleaning. This new hairbrush design worked better for thicker hair textures, decreased drying time, was easier to clean and more hygienic, and also improved hairbrush manufacturing. It is the reason today's hairbrushes exist. She was also a women's rights activist and a key organizer of a Black branch of the Woman Suffrage Party who fought hard to solidify the right to vote for women.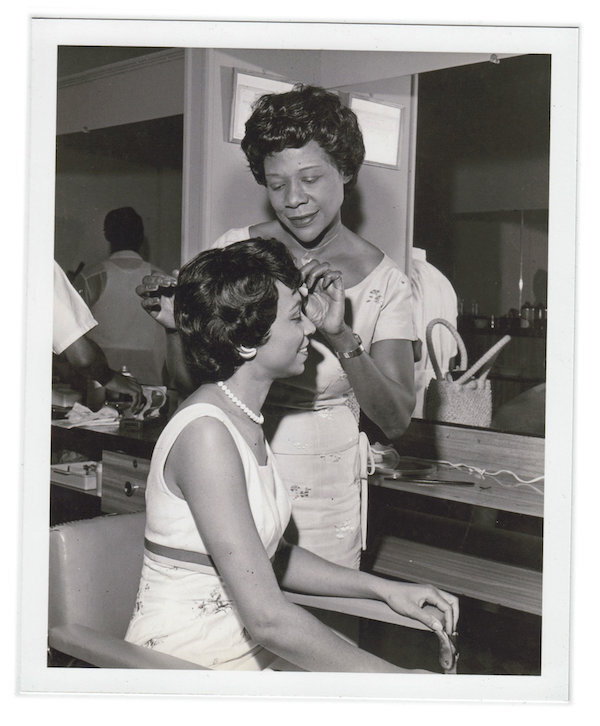 Photo Source: The New York Times; "Rose Morgan in her beauty salon with the singer Margaret Tynes in about 1960," George Morris, via Schomburg Center for Research in Black Culture, The New York Public Library
Rose Morgan (1912-2008)
Rose Morgan owned and operated the largest salon for Black women in the world, Rose Meta House of Beauty, with the intention of providing a place they could relax and be pampered, and offering services previously unavailable to them, such as massage and skin care, in addition to hair care. She later expanded her business into Rose Morgan's House of Beauty, which included a wig salon, a dressmaker, and much more, essentially making it a one-stop shop spa and getaway, using the celebration of Black beauty as a cornerstone of her business philosophy and branding message. Throughout her life, she trained and employed over 3,000 people and also co-founded Freedom Nation Bank, which was one of the largest Black-owned banks in the U.S. and the only commercial bank for Black folks in New York.
Theora Stephens (unknown-unknown)
While we, unfortunately, don't know much of anything about Theora Stephens, we do know that she was a hairstylist who was not about the tools available for use when it came to curling hair. So she made them better. In the 1980s, she patented her curling iron design, which she had taken to the next level by adding a spring hinge and temperature control, creating the curling iron most similar to the one we still use today. She also patented an improved pressing (aka flat) iron.
These four women are absolutely amazing, as is the work they did. Black History Month may be coming to a close, but we hope you spend some time during the other 11 months of the year learning about them and their contributions to the industry and society, as well as the many other Black leaders, inventors, activists, and entrepreneurs history largely overlooks.