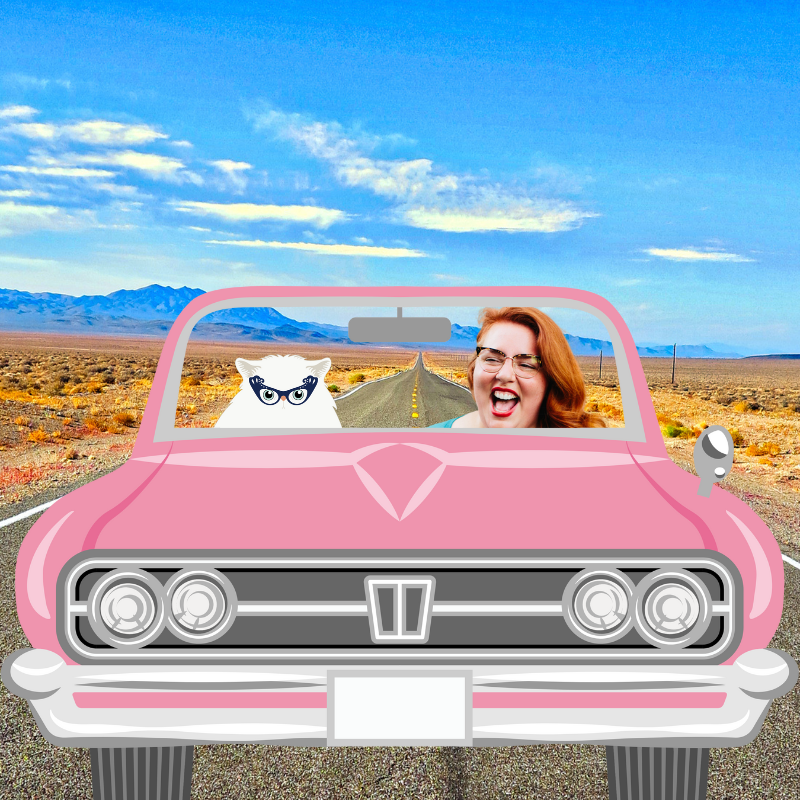 Look, we're just gonna say it: We miss Halloween. We're heartbroken it isn't every day. BUT while it may only come once a year, a good haunting lasts forever, and it turns out, we're in the perfect state to find just that.
Rumor has it that Oregon has the largest number of ghost towns in all of the United States. While there is no objective way to prove that claim, it's a badge we wear with pride.
The thing about ghost towns, you may find, is they often start with a post office and in the end, are remembered only by a few shabby buildings and a cemetery (this is for real, though; in the classification of what it means to be a ghost town, those in Class A (the ghostliest) have nothing remaining of the lives lived there, save for perhaps a marking and/or a cemetery). Perhaps, this is what leaves them feeling so eerie and… ghostly—the abandoned stories forever trapped in the remains of a town that was once so very much alive, long forgotten, yet still calling. What a chipper way to spend the day!
Get your camera ready (ghost towns offer the perf photo backdrop) and come with us as we traverse a few of them on our way to the Painted Hills, because there is nothing so satisfying as ending a tour of empty towns in a place that makes you feel like you are literally standing on another planet. We promise it will be a swell time. (We also promise you should leave early. You've got about six hours of driving there and ten hours round trip.)
And keep in mind, these are ghost towns for a reason, y'all. Fill up on snacks and gas because who knows when you'll see an opportunity for either again. [Suspenseful music plays in the background.]
Bridal Veil
Population: Zero. All that remains is the cemetery and the post office, but there are roughly 50 people living on the outskirts.
A very popular ghost town—perhaps the only one kept alive by wedding couples everywhere seeking its postmark—Bridal Veil was named for the waterfall that looks strikingly similar to… you guessed it: a bride's veil. Initially owned by a logging company as a mill town, then going through a brief stint under new ownership making wooden cheese boxes for what was Kraft Foods, Inc. (it is now Kraft Food Company; keep your eyes out for these boxes in life—they're antique collectibles now!), Bridal Veil has very slowly been torn apart over the years, building after building being demolished, until 2011, when only the cemetery and post office were left. It also sits along and is an entry point to Waterfall Corridor, if you're interested in seeing some waterfalls!
Boyd and Friend
Population(s): Unlisted, but said to be between a handful and several. All that's left of Friend is the Friend Store, a schoolhouse, and a cemetery, so that's hovering right around zero.
Boyd, Dufur, and Friend, assuming due to proximity and their sharing of the Great Southern Railroad when it was still in existence, are often listed as triplets on travel sites. HOWEVER. We aren't so sure about Dufur. You see, it still has quite a few residents (641, which is astronomical for a ghost town) calling its streets home. Friend, on the other hand, has a pretty sociable name for a town with nobody in it, and Boyd is now largely vacant, though the grain elevator from the flour mill owned by its namesake still remains. (ALSO, not trying to start anything, but with the creation of the Dalles-California Highway, it could sort of be argued that the ability to stop in Dufur directly led to the demise of the other two. #frenemies)
Shaniko
Population: 37
Some towns exist for a bit and then become partially ghosted by the residents; a lot of them leave, but a few diehards and "hey, why not?"-ers stick around. For others—the true ghost towns—everybody leaves except the ghosts of decades past. Still, there are some that see the end of the road… and they pivot. Not wanting to change but knowing they can't stay the same, they become living ghost towns. Also known as tourist ghost towns, these are the places that have survived by changing nothing, capitalizing instead on the world changing around them and the uniquely human desire to experience the past. Shaniko is one of those towns. Once known as the "Wool Capital of the World," more direct routes of transportation took Shaniko off the map in the early 1900s. Trading its previous moniker for something more contemporary—the most popular ghost town in Oregon—the town stays alive through ghost-town tourism. It's a little early for Shaniko Days, their annual event that takes place in August, but there is still lots to see in the Shaniko Historic District.
Antelope
Population: 49
Aka (for a period between September of 1984 and 1986) Rajneesh, Oregon. This one is for the folks who saw the Wild, Wild Country docu on Netflix and thought, "I gotta see that place IRL." In the late 19th century, Antelope was a simple supply town (seemingly named for the pronghorn, an animal that is not an antelope, but often called one because they look similar) that reached its peak population in 1900. After its decline, it sat with a very small population until the 1980s, when members of the Rajneesh movement started an intentional community near the town and effectively took over the government by sheer number. We won't give any spoilers, but suffice it to say that, after one truly wild ride, the town is back to being called Antelope, though Big Muddy Ranch Airport, initially set up by inhabitants of Rajneeshpuram, is still alive and actively used as a privately-owned airport.
(It's not a ghost town, but Fossil lies en route between Antelope and Mitchell, and if you're interested in the sort of thing, offers a dig-to-keep fossil-excavating experience at the Wheeler High School Fossil Beds! We live. We love.)
Mitchell
Population: 141
Campsite-turned-city destroyed several times over by floods and fires, Mitchell is also known for having the last bank to close during the Great Depression, being veeery close to the location the first dinosaur fossil was found in Oregon, functioning as a K-9 Urban Warfare school in World War Z by Max Brooks, AND housing a school that Ginger & Maude's founder, Deanna, attended. Wow. What a life it's led. Now, it holds two annual events, but you can drive through any ol' time of the year to see the remains of "Tiger Town" and "Piety Hill," as they were known locally back in the day. The school is still there too!
Painted Hills
Yay! You made it! You are now standing on one of the three units of the John Day Fossil Beds National Monument AS WELL AS in one of the seven wonders of Oregon. Welcome! Take a walk, take some pictures. Dine at their picnic area. Wear a parka—it gets very windy. Stay until sunset for a spectacular view.
One final note: Many of these towns are still private property. Be respectful, and treat it like a nature walk: take only your memories, leave only your footprints.