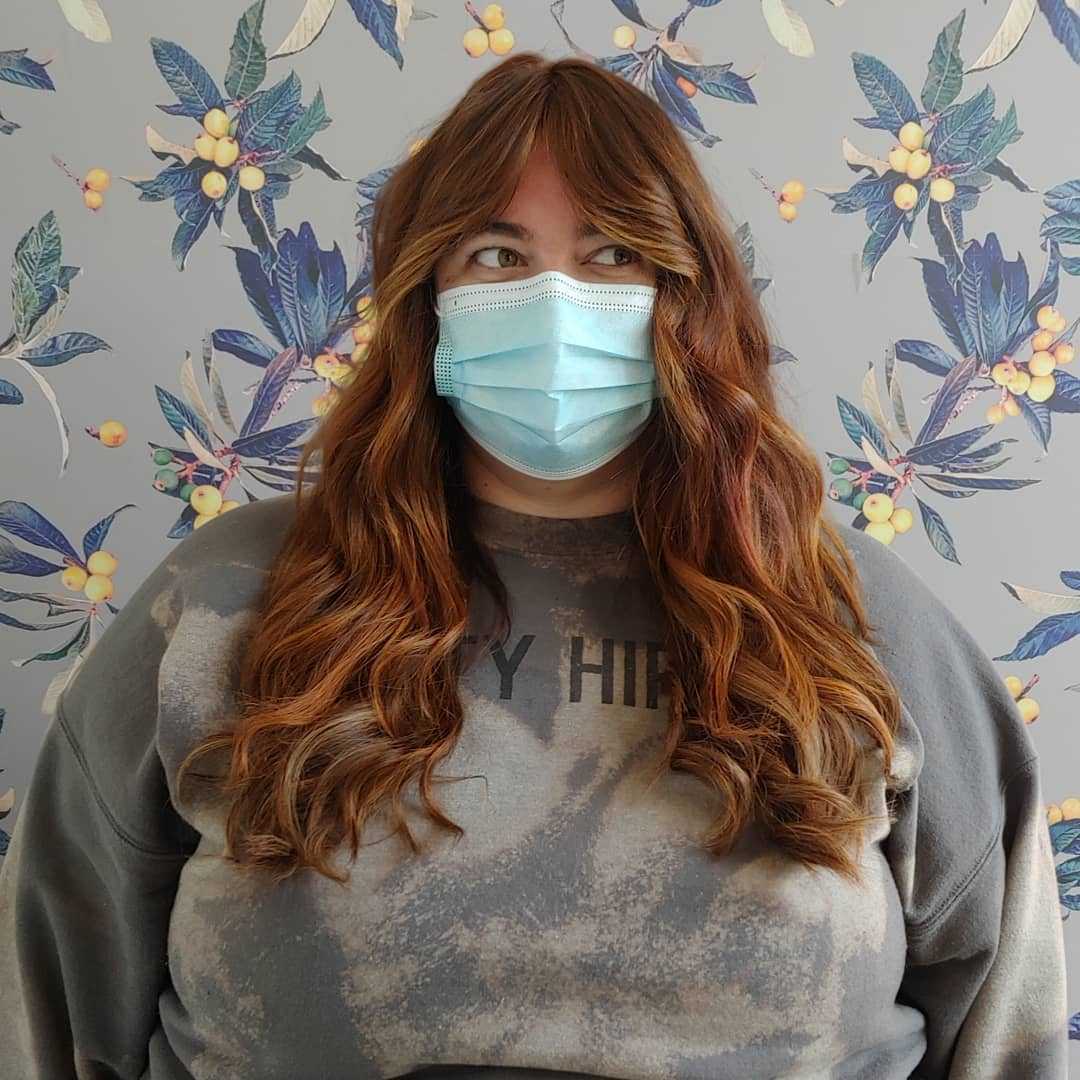 Longer locks -with volume for days - is now yours for the taking at Ginger & Maude.
Zack, one of Ginger's professionally trained and beauty-savvy go-to stylists for extensions, answers the questions all you curious cats are asking.
Who is a candidate for extensions?
Anybody! As long as you have at least 4-6 inches of your own length for us to work with!
Why get extensions?
Extensions can help add length, volume, fullness, or all of the above. We can also create color changes with extensions - such as a balayage or two-tone situation, without having to bleach or color your actual hair!
What is the process? How long is the appointment?
Typically, we will consult over Zoom and then set up a time for you to come in, so we can color match and further consult, and get your hair ordered. From there, we can set up your appointment to get you hair put in. This appointment is usually around 3 hours.
How often do the extensions need to be maintained? What is that process like?
I suggest getting your extensions resurfaced (that means having the hair moved back up closer to your scalp,) about every 5-8 weeks. The resurfacing appointment will only take about half of the time as the initial appointment.
What does someone who has always wanted extensions - but never taken the plunge - need to know?
Extensions aren't as intimidating to maintain as you might think! They can be easy and stress free, and bring such a boost of confidence.
Tell us more about the Aqua hand tied extension option.
So the aqua hand tied extensions are great because you can still put your hair up, style it, live your life, go hiking, let your long, sexy hair blow in the wind at the coast, whatever you want pretty much! They are made with human hair, so you can heat style them. To attach them to your head, small beads are placed onto your real hair and then the extensions are tied into the beads. The beads are super tiny so they aren't uncomfortable or noticeable to the eye.
Tell us a happy extension story. We love a good story.
A client of mine had been trying to grow out her short hair from when she had shaved it a while back. She seemed to be stuck in her awkward skater boy length. We put in just a few extensions to add some length around her face and ear area, and the result was a gorgeous shoulder length layered bob with a nice solid perimeter. From there, she was able to grow out her actual hair to that exact haircut without having to live through that awkward in between length!
Book your extension service now.
(Photo Credit: Stina for Ginger & Maude)