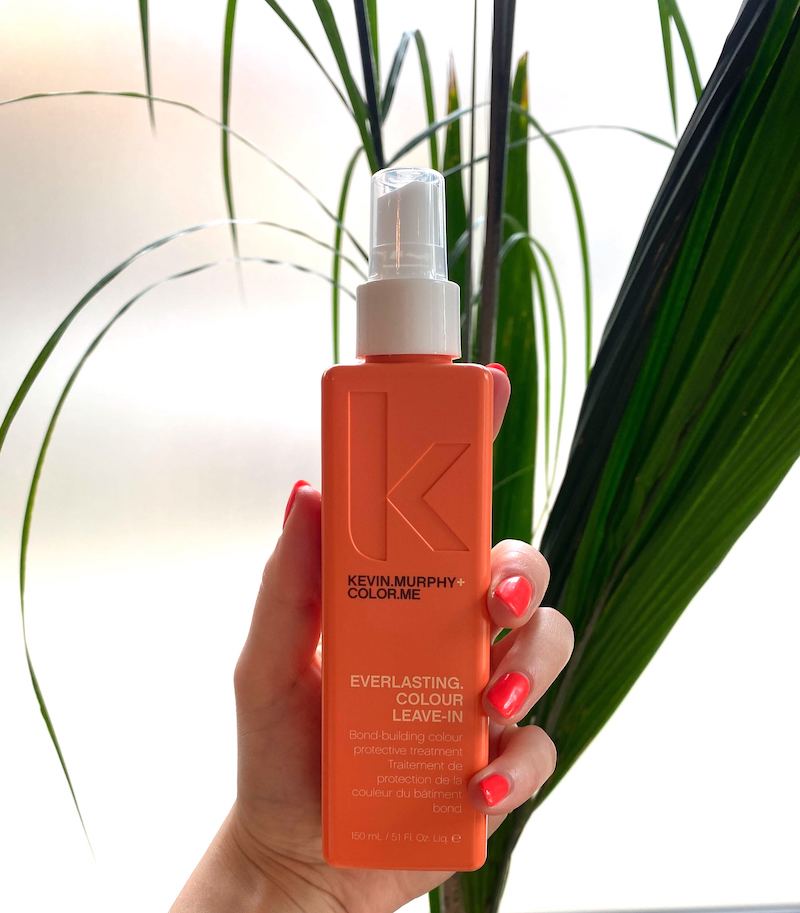 You know when you leave the salon and your color is looking top-notch, belongs-on-the-runway AMAZE, and you think you're doing all the things to keep it that way, buuuut within a few weeks it's sitting in a corner of the room staring at you like Ursula's poor, unfortunate souls whispering, "Please, I'm fading"?
Yeah, we hate that.
Luckily, our favie KEVIN.MURPHY hates that too and one day was sitting around looking out at a sea of dull color like, "YE SHALL FADE NO MORE." Then, with a wave of his trident, he created the EVERLASTING.COLOUR line.
The crowd sat in hushed awe for a few moments before erupting into cheers of wild jubilation.
They jubilated into the day and into the night, and when the celebration had settled—though the hair color had stayed—Dakota emerged from the center to answer all our questions about our new favorite products. (Or at least, that's how we imagine it.)
Q: What is your favorite thing about the new EVERLASTING.COLOUR line?
A: My favorite thing is the ability to reduce color fading while still maintaining a pleasant smell.
Q: Who should use EVERLASTING.COLOUR products?
A: Anyone! But specifically someone with color-treated hair (toned or all-over color).
Q: When would be a good time of year to start incorporating these into your hair care regimen?
A: Summer would be ideal just because of increased water and sun exposure! (But why limit yourself? These products can—and should!—be used year-round.)
Q: Can they be mixed and matched with other washes and rinses, or is this a line that's best used all together?
A: Ideally the line should be used all together for best results—however, most KEVIN.MURPHY products are color-safe, so you'll still get some protection if you mix and match.
Q: What is the one must-have product from the line?
A: EVERLASTING.COLOUR Leave-In.
Q: What other tips do you have for preserving color and caring for color-treated hair?
A: Wash as little as possible, try not to use heat more than necessary, rinse with cool water, and use products designed for color-treated hair.
Whether you're hanging on the shore or under the sea, washed-up hair color is a drag. To quote The Little Mermaid directly, "Look at this stuff. Isn't it neat? EVERLASTING.COLOUR keeps color pristine." (And she's literally known for her vibrant hair.)
Pick up EVERLASTING.COLOUR from our online store or at any of our locations!