Among the things we can count on in life, one is that, in the Pacific Northwest, there will eventually come a time, generally between April and June, as just about everyone is getting ready to go on strike against the rain, when the sun will finally decide to come back for a visit. Another is that, when this happens, there is a sudden, inexplicable urge, to put our deeper hair color to rest in exchange for something lighter (perhaps it is an unconscious effort to draw the sun nearer to us in the hopes it will stay a bit longer).

But there are a LOT of lightening options. So many so that looking at the list of services has been known to cause a crisis of existential proportions as we furiously research the various options trying to decide which is the right one for us and how to correctly pronounce it.

Thankfully, we have Dakota, a Ginger & Maude Blonde Specialist, here to fearlessly lead us out of the dark in our endeavor to take our hair to lighter places.
Breakdown of Services
Balayage Color Service:
Balayage is hand painted without any foils. It's typically used for warmer tones and creates a soft, subtle, dimensional blonde—think perfectly sun-kissed hair. Maintenance is 6 months to 1 year.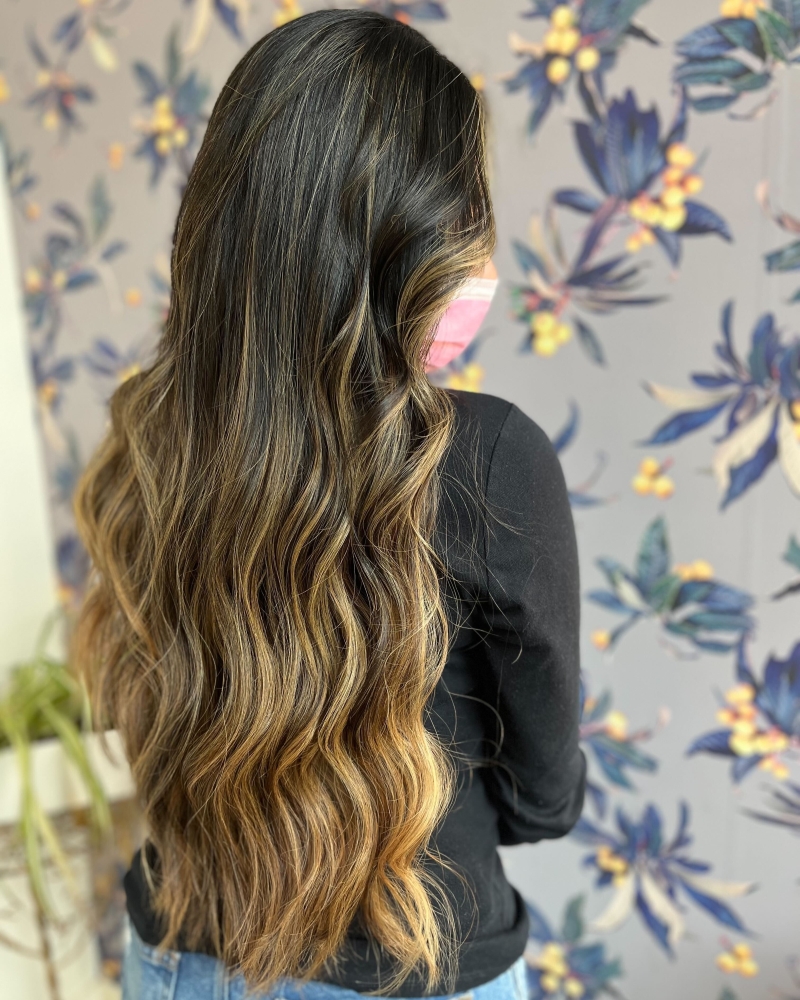 Foilyage Custom Color:
Foilyage is always done in foils. It can be high impact (bright blonde, less dimensional) or low impact (soft and subtle, more dimensional), and there is a lot of variation with root visibility; the color can truly be customized for each client. This is the classic Instagram blonde. Maintenance is 3 to 6 months.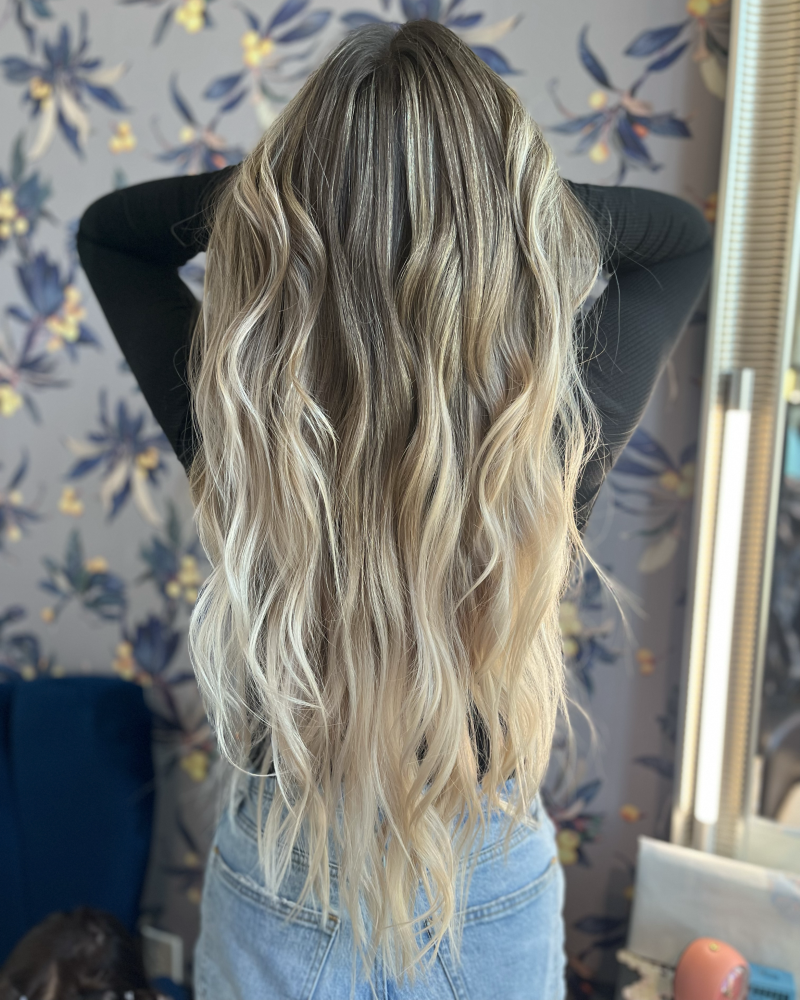 Allover Bleach:
An Allover Bleach (Roots to Ends) service is a lightening service typically done on all-natural (virgin) hair. The end result is a solid blonde canvas with no visible roots or dimension left in the hair. The maintenance service is a Root Touch-up (Bleach).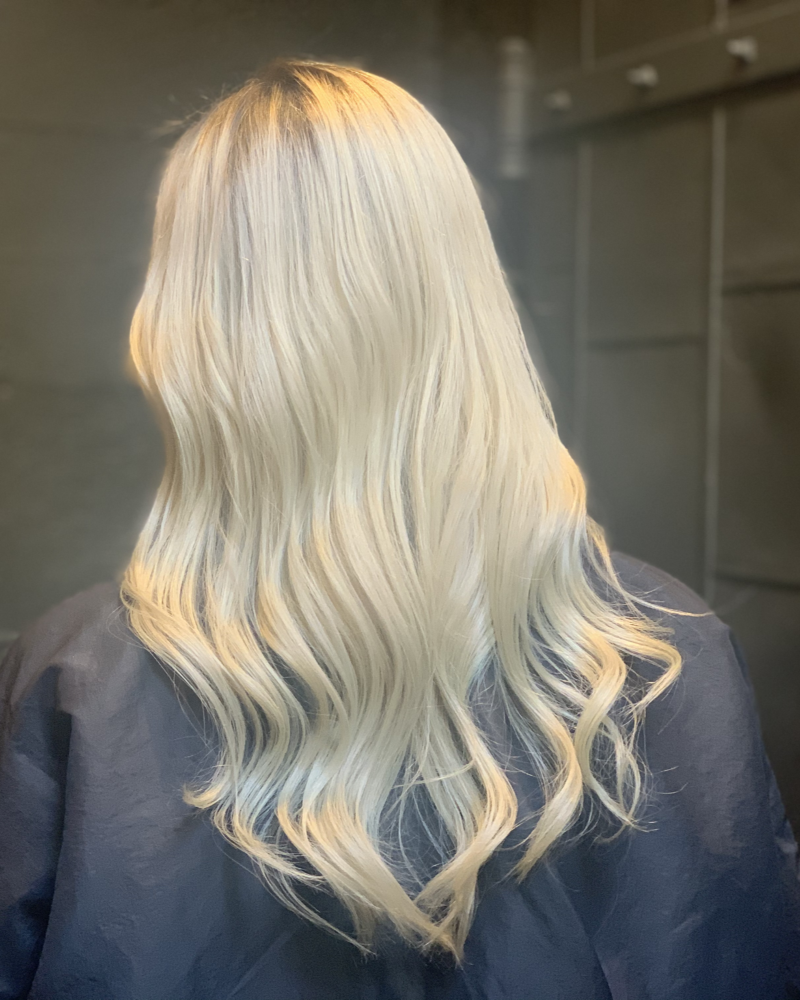 Root Touch-up (Bleach):
This is a touch-up service, typically done every 4-6 weeks (can be stretched to 10) to cover regrowth on hair that has already undergone a roots-to-ends service. The blonde is simply brought back up to the scalp so no roots are visible.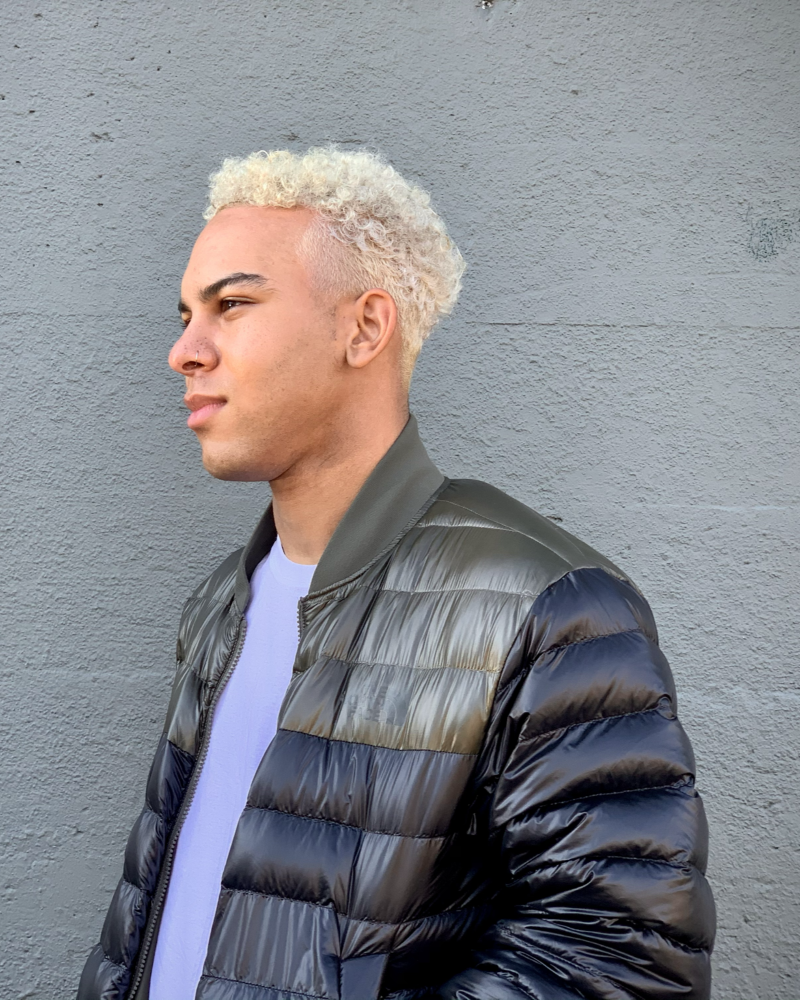 Highlights:
With Highlights, you'll get a thicker weave. The strands are usually the size of a spaghetti noodle, but sometimes thicker, depending on the end goal. This results in a dimensional blonde, with lots of highs and lows. Highlights are always done in foils, and maintenance can be anywhere from 6 weeks to 8 weeks.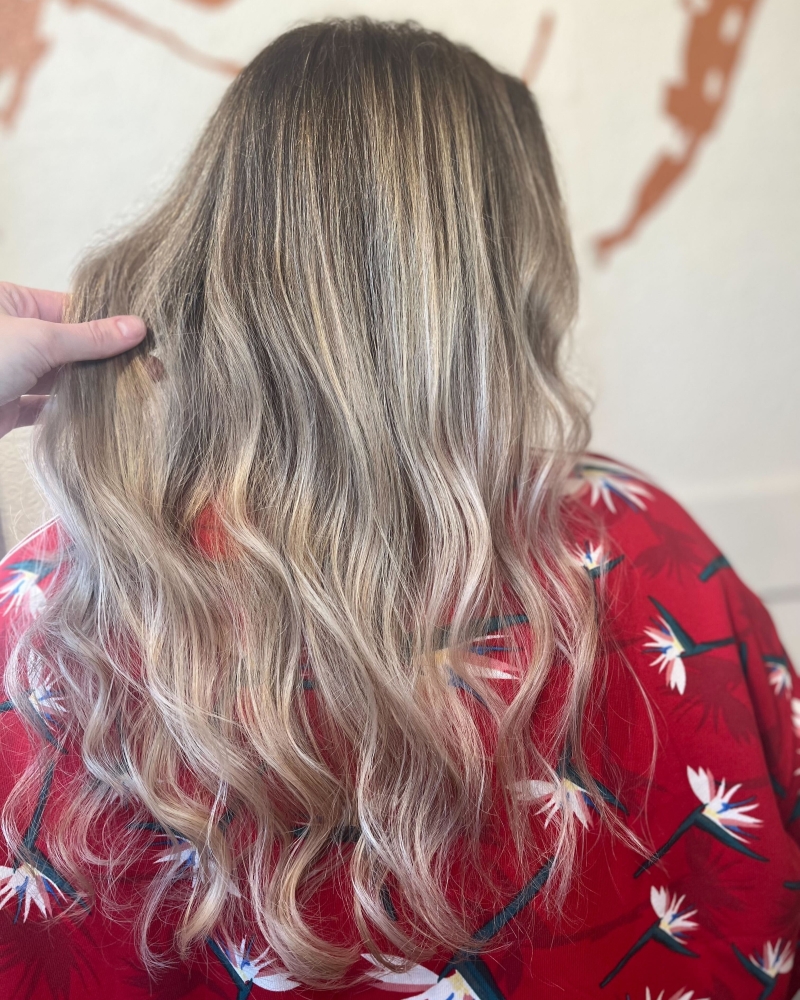 Babylights:
Babylights allow you to achieve a high-impact or well-blended, natural-looking blonde. They have a fine weave—similar to the size of angel hair pasta—are always done in foils (usually close to the root), and give the appearance of a really soft grow-out. A Full-Head Babylights service can create an allover blonde moment without doing a full bleach. Maintenance can be every 6 weeks to 4 months.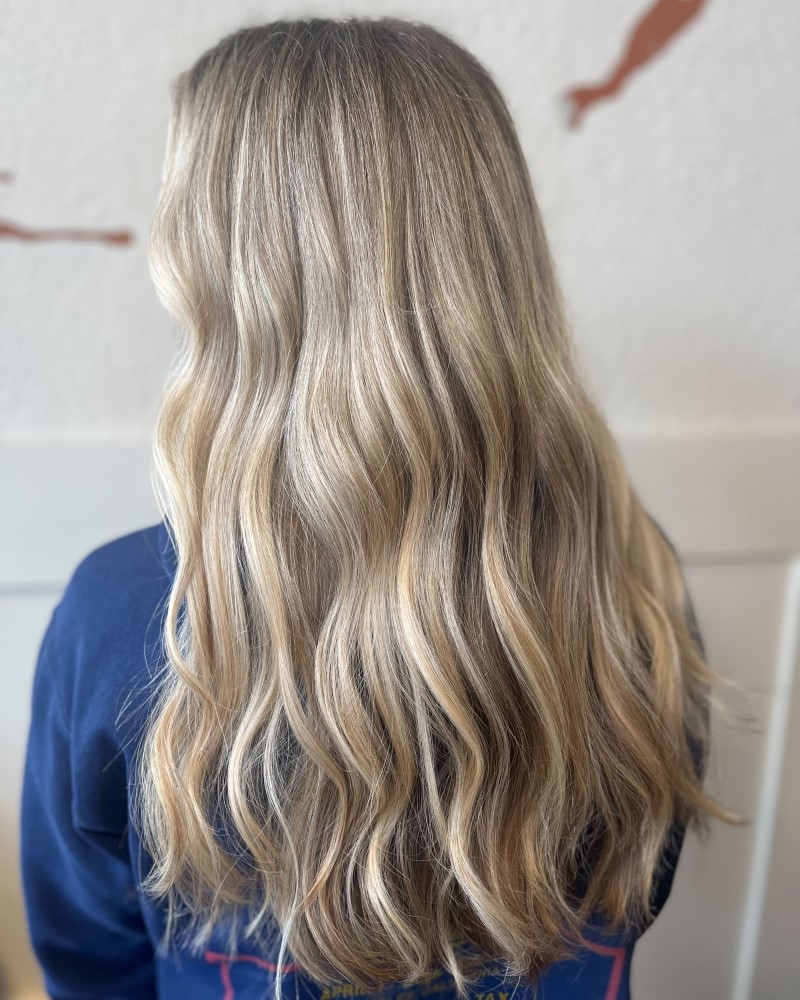 Difference between full, partial, and mini?
With a full, you'll see the most blonde. All of your head—crown, nape, and hairline—is in foils.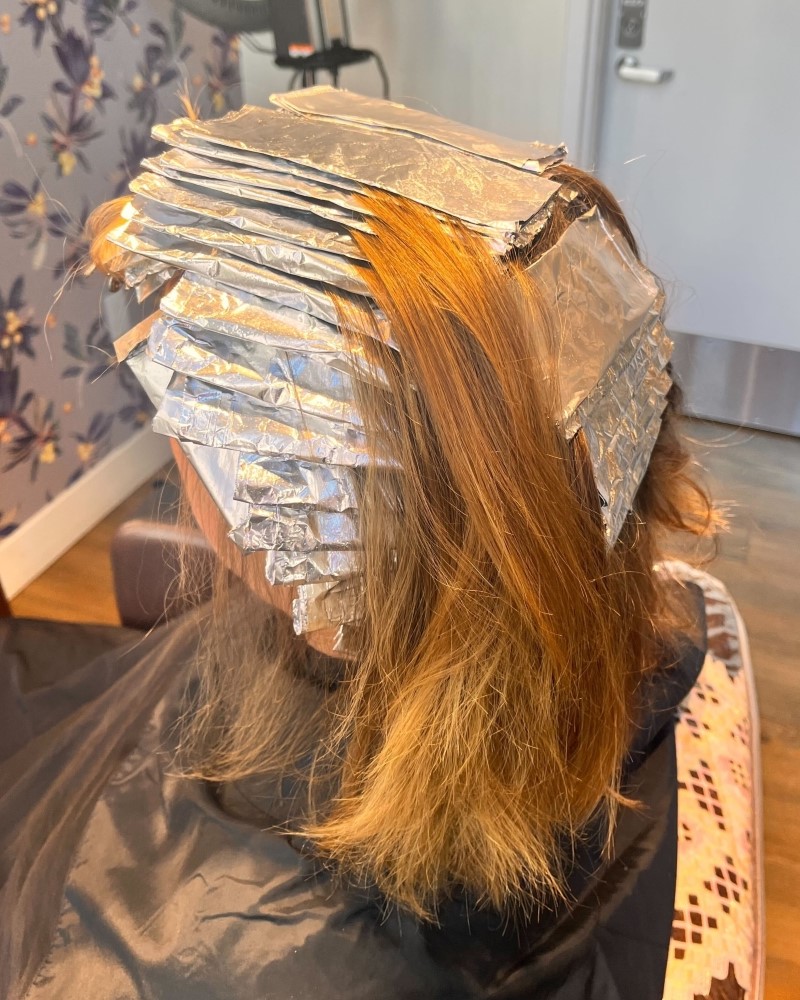 A partial covers just your hairline, part, and a small section of your crown in foils, so you'll see more dimension.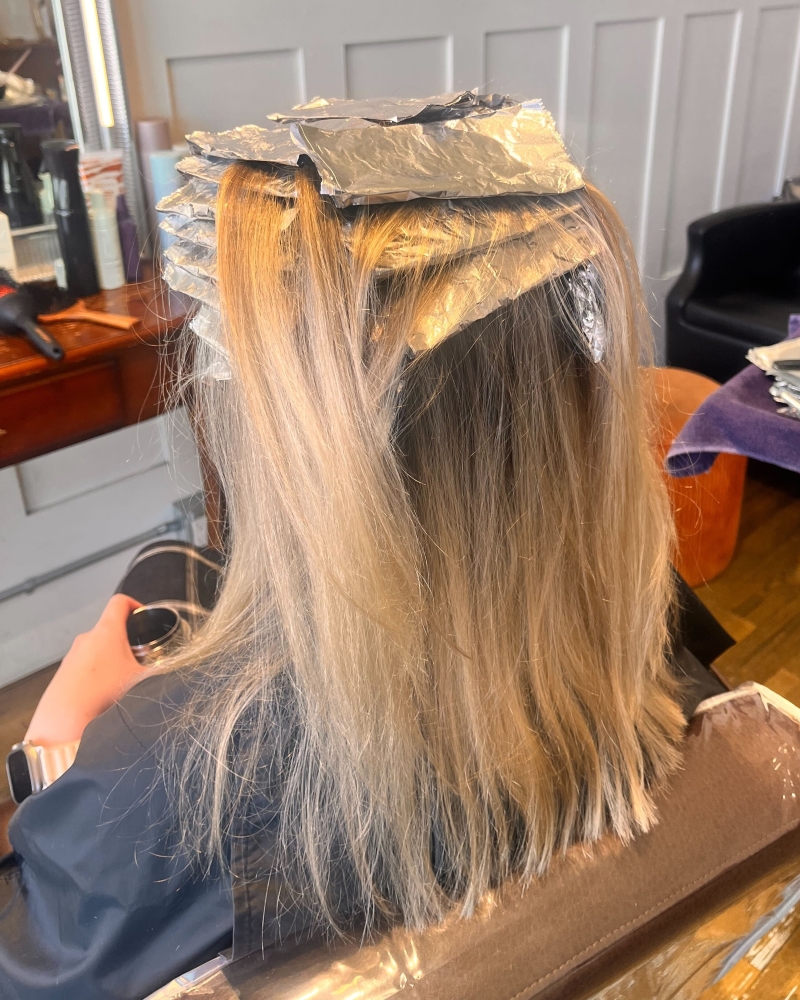 When you get a mini, just your hairline is foiled. This is typically for detailed blonding (think money piece, hairline, or color blocking).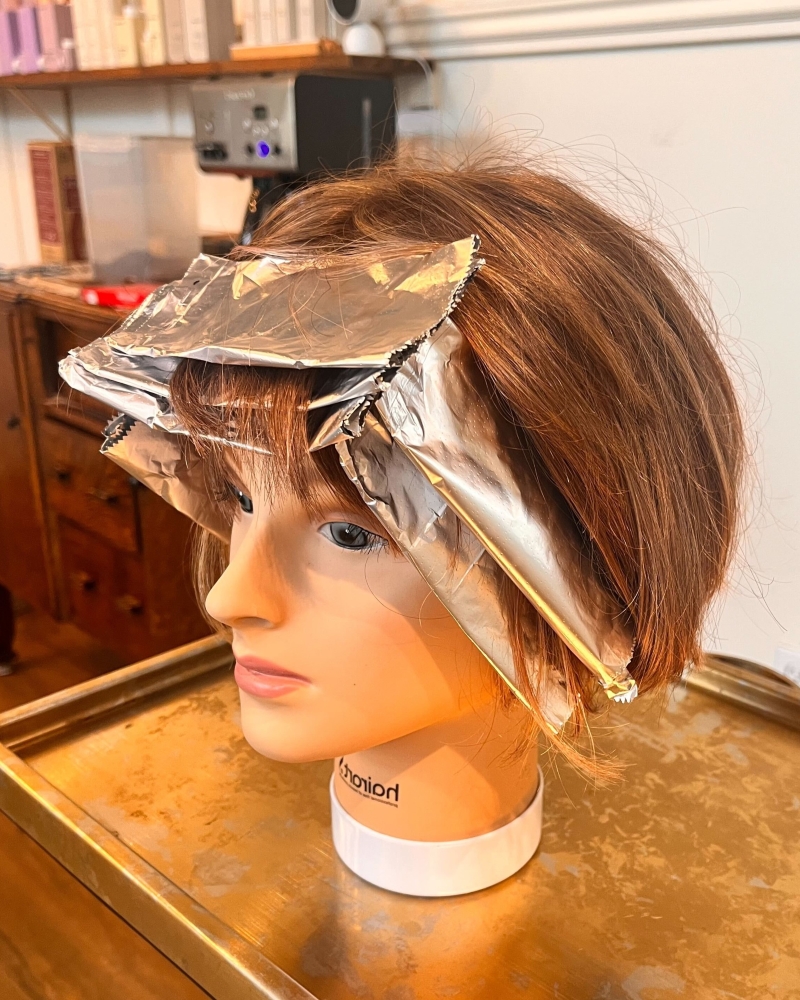 Care tips/product recommendations for extending the life of your blonde?
To get the max longevity out of your blonde, I always recommend the following:
-Wash no more than 2-3 times a week
-Shampoo twice, condition once (and consider switching from a conditioner to a mask)
-Use a leave-in conditioner after every wash
-Heat style less often, and always with a heat protectant
-Oil your ends
-Apply purple shampoo 2-4 times a month (no more than that)
-Brush your hair in the shower WITH conditioner—never brush out of the shower while hair is wet (it can cause snapping of the ends)
-Maintain haircuts every other blonding service
How should clients prepare for an upcoming blonding service?
To prepare for an upcoming blonding service I tell my clients:
-Not to use anything harsh directly on the scalp as it can cause irritation
-Always wash your hair before your appointment—the day prior is perfect—because lightener will not lift on dirty hair
-Do not do any at-home toners/colors (this can turn into a color correction)
-Avoid muddy ends by not overusing your purple shampoo
-Be prepared to be in the chair for at least two and a half hours on average; plan accordingly!
Still feeling a little lost? We totally get it. Give us a call and we'll help you book your appointment.
P.S. Consider this your annual reminder to get some sunglasses.